Screenshot of mobile and desktop version of all URLs in sitemap
Webdesign | Filip Podstavec
An analysis of website display in mobile and desktop wersion can help reveal forgotten visual errors and it will show, what a website will look like in search engine previews. Screenshot miner scans individual URLs, based on imported user input (sitemap, list of URLs,..) and makes a screenshot of the desktop and mobile version of the web.
Step 1
Import of URL, which a user wants to get screentshots of.
Ideal input is either import of example URLs from the clipboard or import of the entire sitemap.
To import data, a user uses the section URL Miners, where they import URL dataset using one of the methods of import.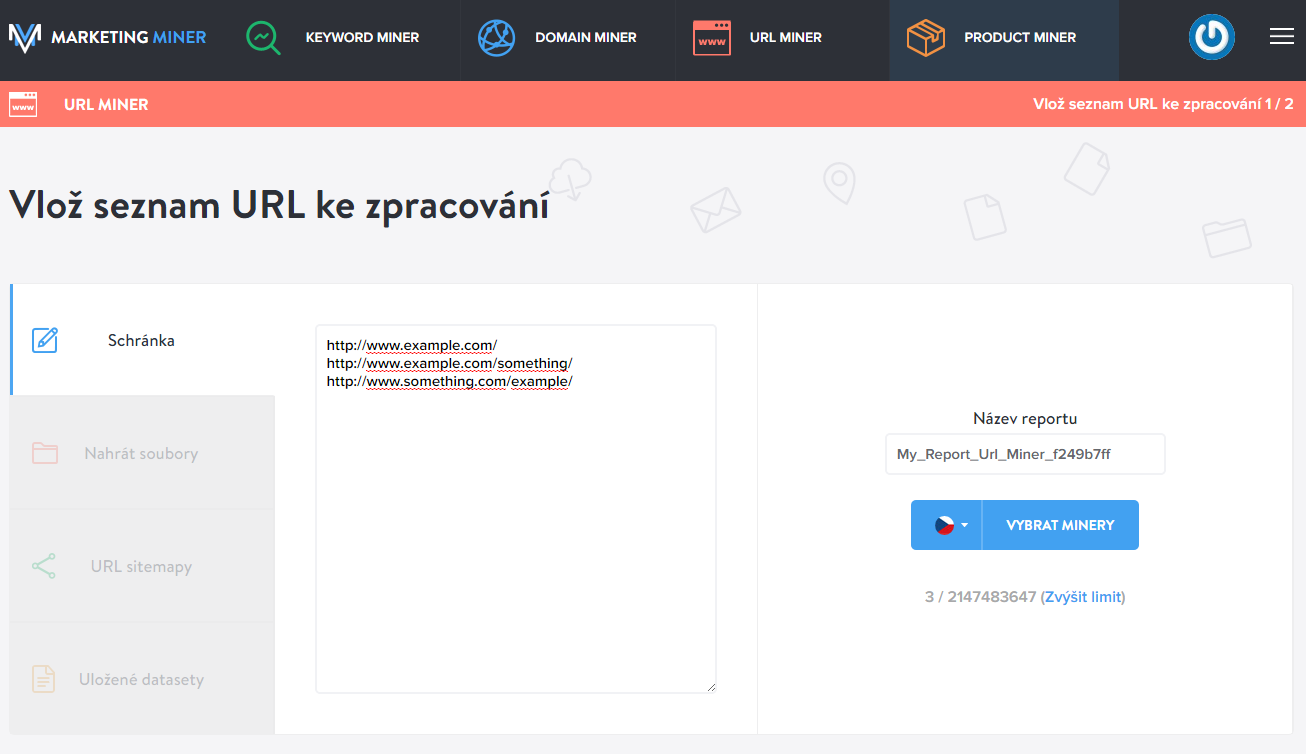 It is useful to give the report a name, by clicking on Dataset name that makes it easy to be identified. In case a user wants to save input dataset for future use for different purposes, they can check the box Save dataset.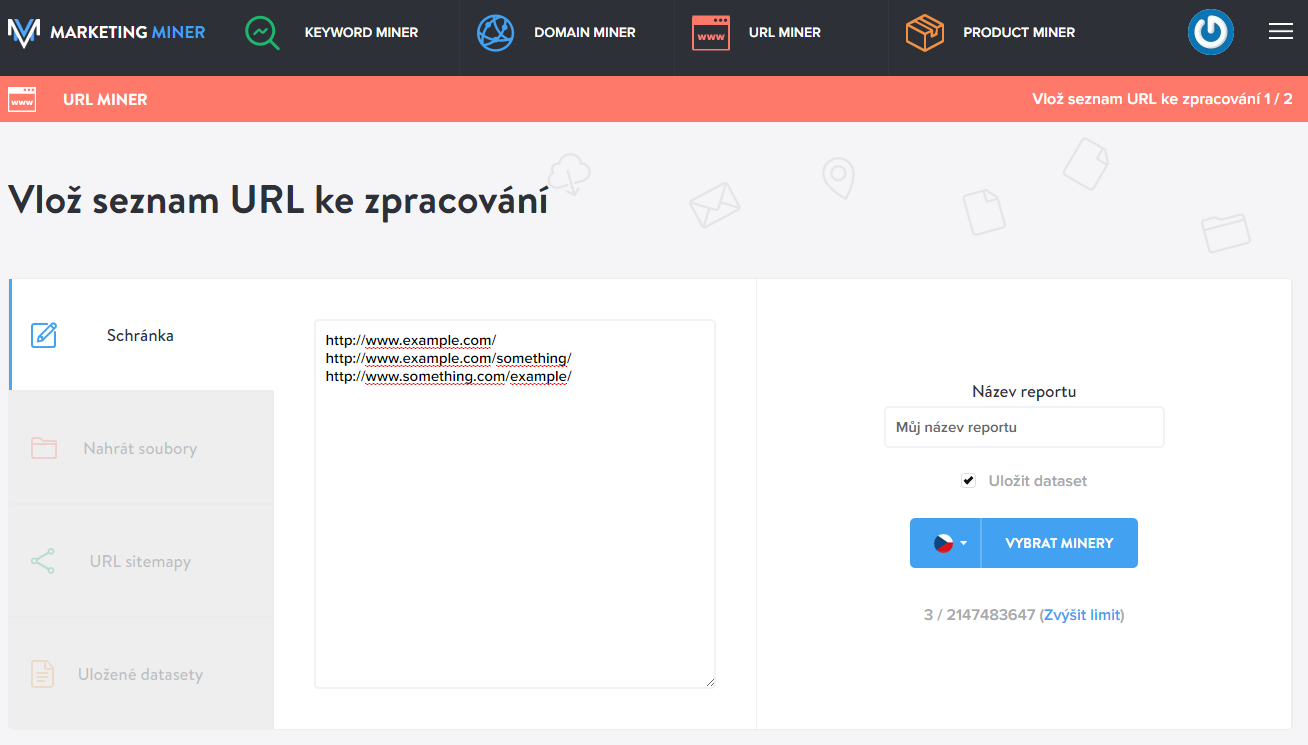 By pushing this button, a user gets to the miners selection.
Step 2
Miner selection and data collection
In the miner selection, a user needs to select Screenshot miner, which scans imported URLs and takes a screenshot of its mobile and desktop version.

User then clicks on Get data, which will move them into data processing section. Based on data volume, they are processed in the background and once completed, results are emailed to a user.
Output example
Column description
List: Data
Keyword/URL
URL, from which was the screenshot taken
Screenshot
Link to download the screenshot of desktop version of URL
Mobile Screenshot
Link to download the screenshot of mobile version of URL
Step 3
Output analysis
An output can then be analyzed by the user with a use of tools that can work with XSLX outputs. We recommend these step-by-step instructions of analysis below:
Filip is Marketing Miner CEO. His daily food are innovations and new link building & SEO techniques. As a consultant he has more than 10 years of experience.