Plagiarism checker - periodic check of copying and website content abuse
SEO | Filip Podstavec
An amazing content generates organic traffic and is one of the basic pillars of a convertible functioning web. So it hurts a lot, if someone steals it and uses it as their own. So fight the plagiarism back and let the Marketing Miner check and see if someone is stealing your content. Fight back!
Step 1
Import of the URL that a user wants to check
First, it is necessary to specify URLs that need to have their content checked and in case there is match in the part of the content with another website, then we have to find out who is doing so. A user can either use the sitemap or import the list of checked URLs.
To import data, a user uses the section URL Miners, where they import URL dataset using one of the methods of import.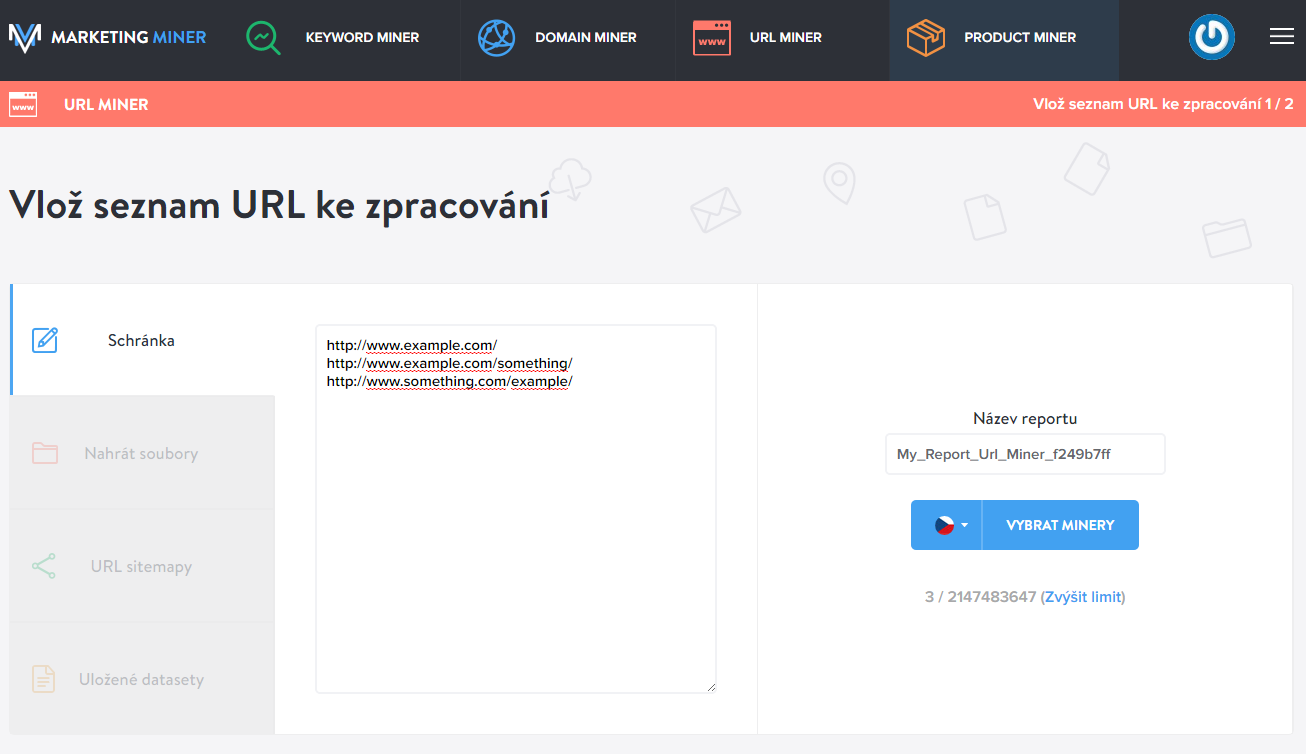 It is useful to give the report a name, by clicking on Dataset name that makes it easy to be identified. In case a user wants to save input dataset for future use for different purposes, they can check the boxSave dataset.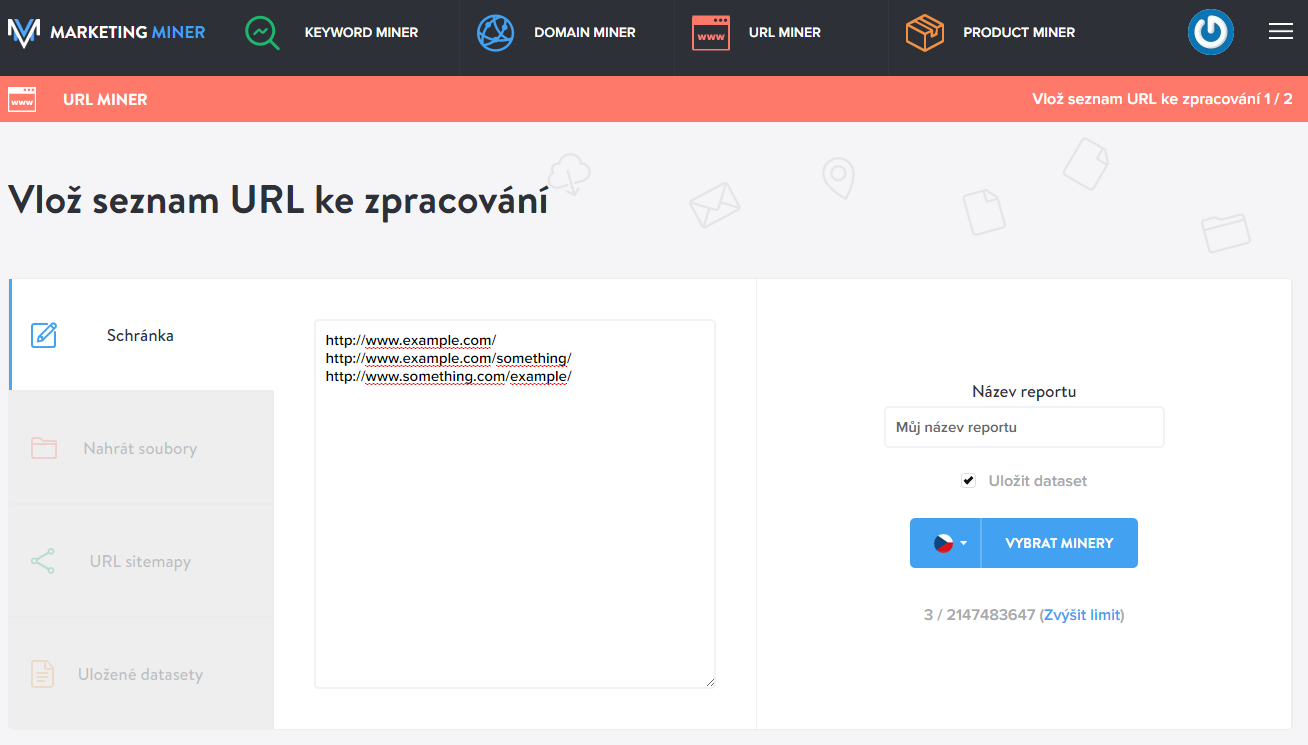 By pushing this button, a user gets to the miners selection.
Step 2
Miner selection
In the miner selection section, a user selects Plagiarism Checker, which is the miner that will download URL content and finds out if there is a document in its database that matches a distinctive part of the content.
Step 3
Creation of periodic report
In case a user wants to receive a report regularly via email, they click on Process periodically and selects repeat frequency. After expiration of selected time period, a report will be automatically processed again and emailed to the user.

Output example
Column description
List: Plagiarism Checker
Input Data
Input URL that a duplicate content of a website was searched for
Plagiarism URL
URL that contains a duplicate part
Duplicate content
Link to URL content comparison tool in Marketing Miner that will show the duplicate parts of content
Step 4
Output analysis
An output can then be analyzed by the user with a use of tools that can work with XSLX outputs. We recommend these step-by-step instructions of analysis below:
Filip is Marketing Miner CEO. His daily food are innovations and new link building & SEO techniques. As a consultant he has more than 10 years of experience.