Periodic measuring of positions in the search engines Google and Seznam.
SEO | 11.4.2017
Periodic measuring of positions can give user an overview of how he's doing when it comes to fulltext search engines, such as Google či Seznam, and queries connected to his business. Positions of queries can be tracked with the Marketing Miner tool in Fulltext, Image and Video search.
Step 1
Import of phrases, that a user wants to collect data about
To obtain an overview of positions in search engines it is necessary to have key phrases at input. So a user uses the section Keyword Miners, where they import domain dataset using one of the of the methods of import.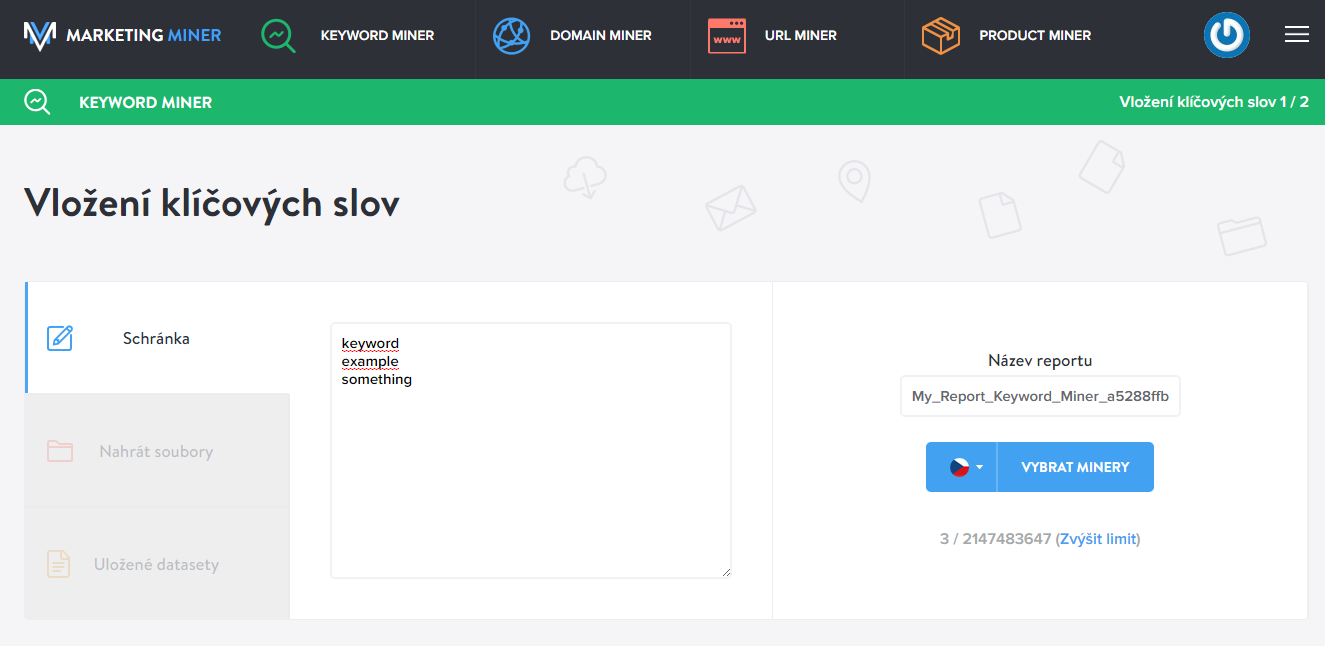 It is useful to give the report a name, by clicking on Dataset name that makes it easy to be identified. In case a user wants to save input dataset for future use for different purposes, they can check the box Save dataset.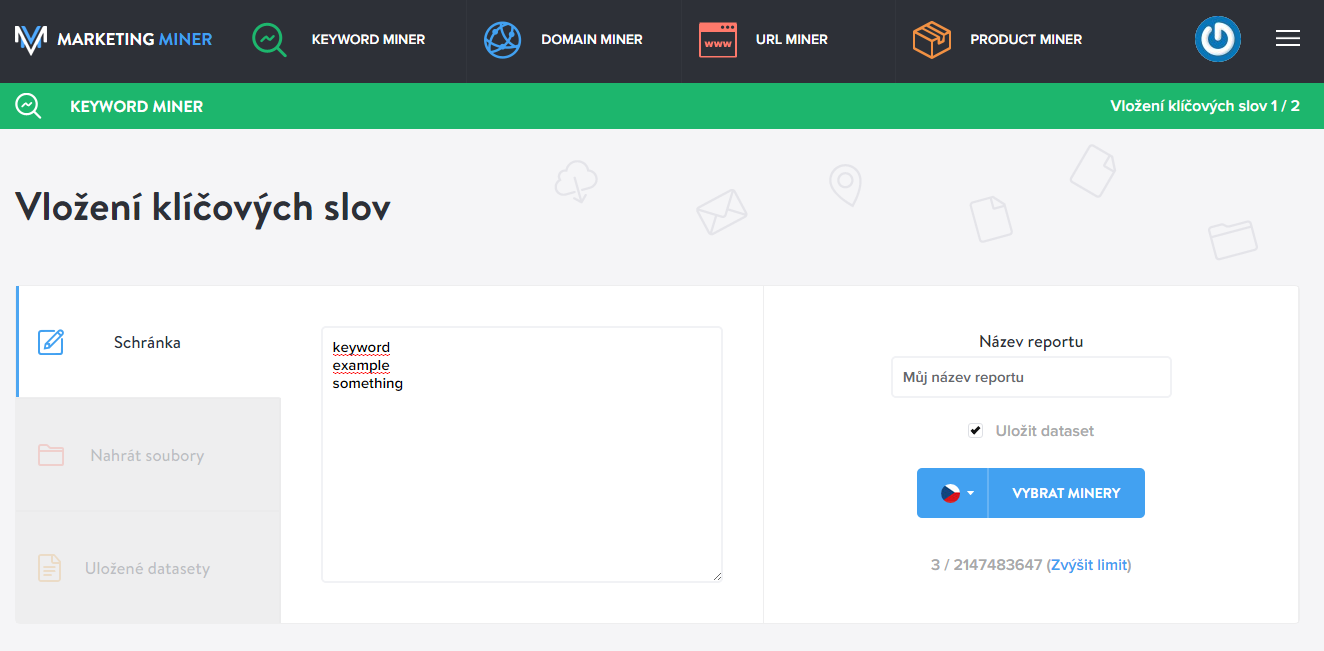 Then, a user selects the country, for which he wants to collect data, by clicking on the flag next to the button Select Miners and by clicking on it, they get to the miner selection
Step 2
Selection of the miner and the type of search
In the miner selection section, a user selects SERP Position miner, that collects data on the domain position in search. A user then imports the name of the domain which he wants to track and chooses the type of search (Fulltext, Images, Video).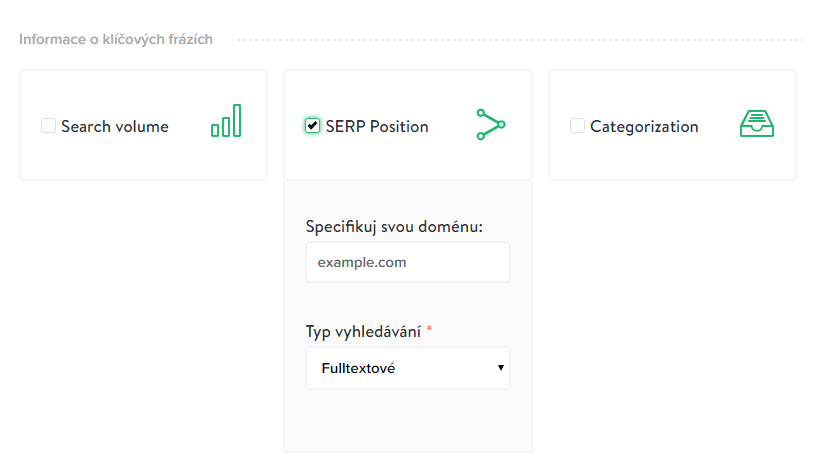 User then clicks on Get data. The tool starts processing the inputs with the help of selected miners and after it's finished, it emails user the processed data.
Output example
Step 3
Creation of periodic report
In case a user wants to receive a report regularly via email, they click on Process periodically and selects repeat frequency. After expiration of selected time period, a report will be automatically processed again and emailed to the user.

Output example
Column description
| | |
| --- | --- |
| Keyword / URL | Phrase for which a domain was searched in search results |
| Domain | Domain of which a position was searched in search results |
| Google | Domain position in search engine Google for a given phrase |
| Number of results | Number of Google search results (it can help to estimate the competitiveness of a query) |
| Seznam.cz | Domain position in search engine Seznam for a given phrase |
| Seznam.cz Number of results | Number of Seznam search results (it can help estimate the competitiveness of a query) |
| Google Landing Page | Landing page found in Google search results (if the domain is found) |
| Seznam.cz Landing Page | Landing page found in Seznam.cz search results (if the domain is found) |
Step 4
Output analysis
An output can then be analyzed by the user with a use of tools that can work with XSLX outputs. We recommend these step-by-step instructions of analysis below:
Examples of use in practice
Below you will find instructions that can be applied to practice with the help of a miner:
Periodic measuring with history
Measuring SEO effects