Find out DNS domain records
SEO | Filip Podstavec
Often a linkbuilder needs to find out which of domains from the research are on the same IP address (on the same server). He can figure that out by downloading an A record for given domain. DNS info miner provides this output.
Step 1
Input domain selection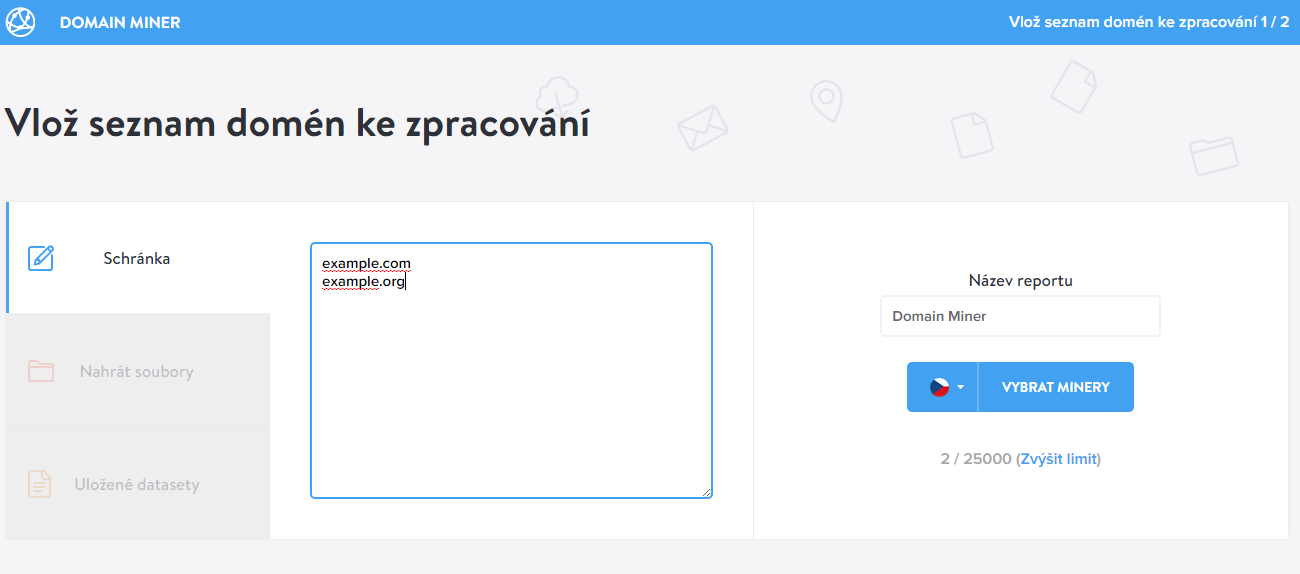 Step 2
Miner selection
In the seconds step, select DNS info miner and click on Get data.
Step 3
Data processing and analysis
A user gets a list of domains and their records from DNS as an output and it can be similar to one shown below:
Filip is Marketing Miner CEO. His daily food are innovations and new link building & SEO techniques. As a consultant he has more than 10 years of experience.